Please note that the only animal encounters available at Southwick's Zoo are those listed on this page. We cannot take special requests for animal encounters or interactions.
Please visit the links below for each encounter's guidelines and availability.

Click here if you are looking for information about Animal Attractions (Deer Forest, Petting Zoo, and Parakeet Landing)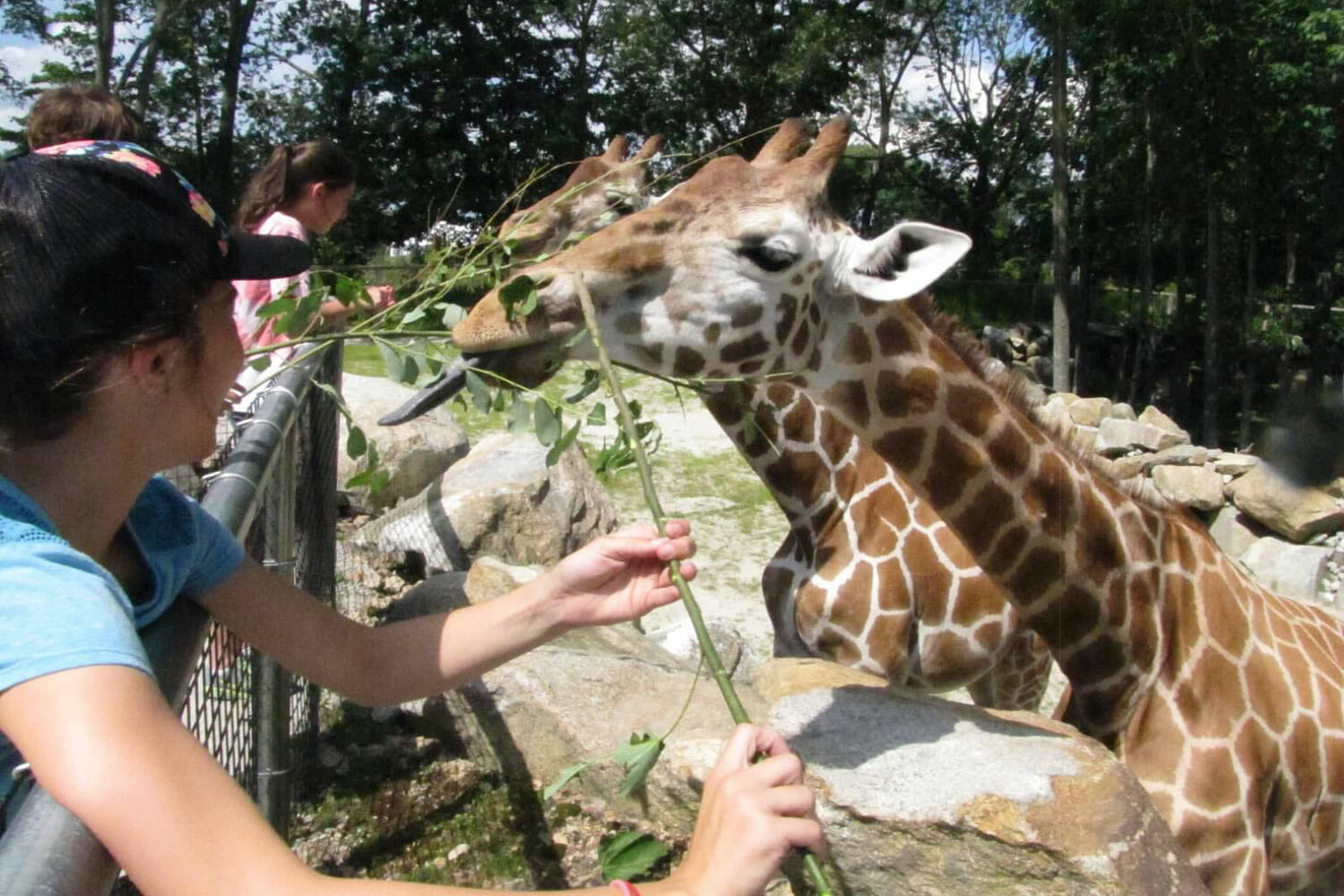 Giraffe Encounters
Learn more and help feed the giraffes during giraffe encounters!
Available: Mid-May to Late August
*Giraffe Encounters cannot be booked or reserved in advance
Rhino Encounters
Meet Southwick's Zoo's white rhinos up close and personal! Proceeds from rhino encounters support rhino conservation.
Available: Mid-April through October
*Rhino Encounters must be booked in advance online.

Sloth Encounters
Help a keeper feed one of the two-toed sloths and learn more about these unique mammals! Proceeds from sloth encounters support sloth conservation.
*Sloth Encounters must be booked in advance online. Sloth Encounters DO NOT involve holding the sloths.